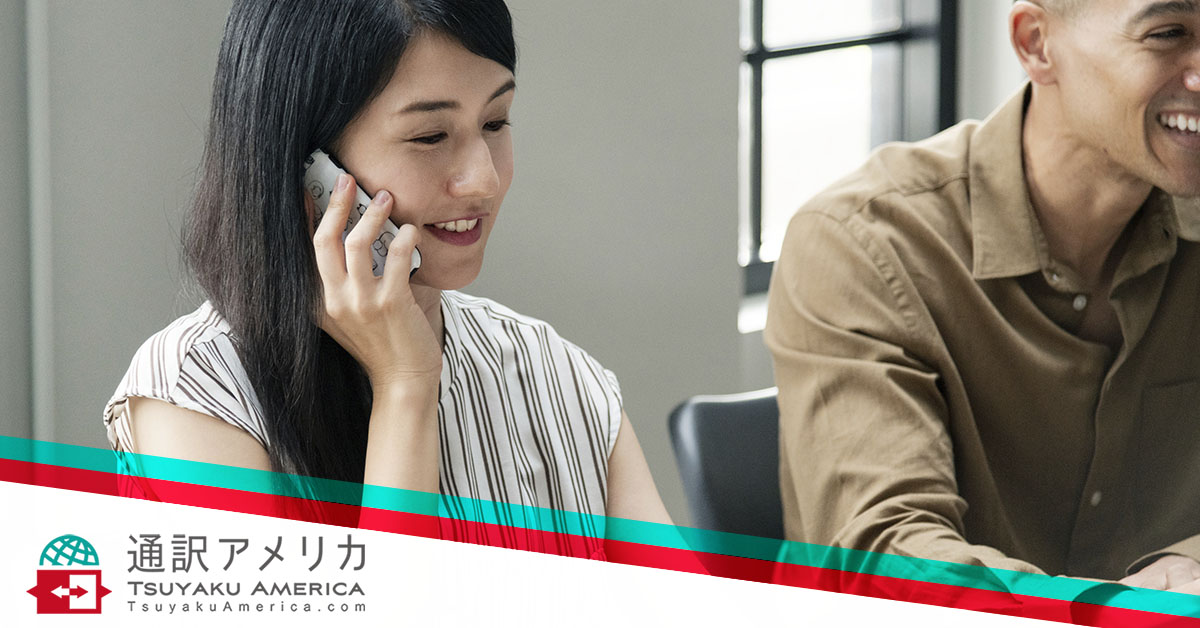 If you're like many business owners in the United States, then you probably conduct the majority of your business domestically. That being said, your business is never done growing, and there are numerous opportunities to bring your products and services to foreign markets. Many businesses in the United States are now branching out to Japan, creating a high demand for professional Japanese interpreters. In today's post, we will provide you with a brief overview of points you should consider before hiring a Japanese interpreter.
When you've finished reading today's entry, reach out to Tsuyaku America to learn more about how we can help you find the right Japanese interpreter for your needs. We can connect you with an experienced interpreter who can come to your business for a meeting with Japanese guests, or we can help you find an interpreter to accompany you on a trip to Japan, or anywhere else they are needed. We can even help you find an interpreter based in Japan — just reach out to us through this form to tell us more about your needs.
Continue reading below to learn more about what you should consider as you search for a Japanese interpreter!
Three Important Considerations
Consecutive or Simultaneous?
One of the first things to consider is the kind of interpreter you will need. You know that you need someone to interpret from English to Japanese and/or Japanese to English, but you may not know if you should hire a Japanese interpreter who specializes in consecutive interpretation, or one who can also perform simultaneous interpretation. It is important to know which kind of interpretation you will need, and you can read a brief summary of both forms below. Refer to our previous blog post for a more in-depth explanation of each type.
Consecutive: Consecutive interpretation is generally used when both parties have time to pause for an interpreter. Business meetings, interviews, press conferences, and other small-scale settings. In a consecutive interpretation, the speaker will pause every sentence or two to allow the interpreter to translate what was said for the other party.
Simultaneous: While consecutive interpretation is ideal for intimate meetings, simultaneous interpretation is generally used in large settings where the speaker cannot stop and wait for their sentences to be translated. In fact, simultaneous interpretation is performed in real time! Interpreters will generally sit in soundproof booths and listen to a speaker through a headset, translating and relaying the information into the audience's headsets as the speaker continues.
Industry
No matter what your business does or which industry you serve, you will always want to ensure that your interpreter is comfortable with your subject matter. Those in the medical, legal, or highly technical fields will need to pay particular attention to the background knowledge the interpreter possesses. At Tsuyaku America, we have access to a wide range of talented Japanese interpreters who serve a wide range of industries. We know how important it is to find someone who knows their way around your industry, and we will always strive to help you find the ideal match for your needs.
Cultural Fit
While you want to find a professional interpreter who is familiar with your industry, you also want to find someone with whom you can comfortably work. Remember that your interpreter is an extension of you and your brand, so it is vital that they are a good fit for your company. One of the best reasons to work with Tsuyaku America is that we take this into consideration as we help you search for an interpreter!
Hire a Japanese Interpreter With Tsuyaku America
We hope that today's post will help you as you search for an experienced interpreter. Watch our blog page in the coming weeks and months, as we will provide you with even more helpful resources as the year goes on.
Tsuyaku America is here to help you with any and all of your interpretation needs. Whether you are preparing to host a delegation from Japan, or you need someone to accompany you to Japan for an important meeting, we have the resources to help you find the perfect fit. Get in touch with us through this page to get started. We look forward to working with you!