"Every new encounter with clients and the opportunity to learn is stimulating." – Kayo Wood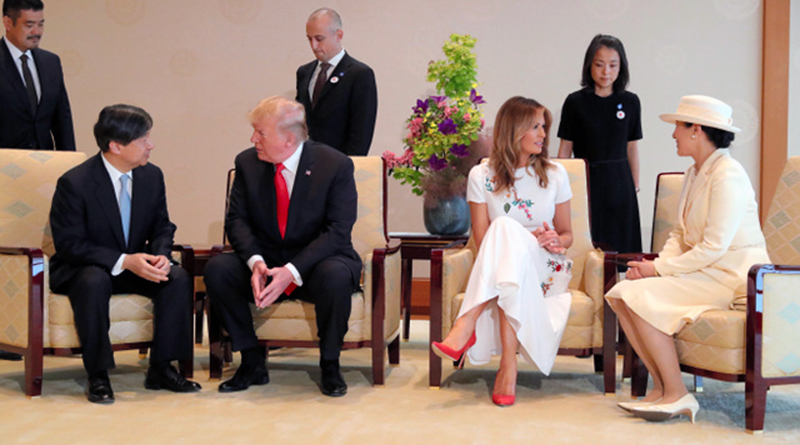 ■ Kayo Wood – Senior Interpreter
Since completing her Master's degree in Conference Interpretation at Middlebury Institute of International Studies at Monterey (MIIS) in 2008, Kayo has been a freelance interpreter. Kayo was born in Tokyo and immigrated to the U.S. after completing primary school. After graduating from the University of Southern California (USC) in business, she worked for Tokai Bank and then Morgan Stanley where she became the office manager. She then volunteered in Cape Verde as a Peace Corps volunteer for 2 years before pursuing a career in interpretation. She enjoys ballroom dancing and traveling, but for now she keeps busy as a mother of three small children.
What made you want to become an interpreter?
When I worked at the Japanese bank after university, I had to translate financial documents as part of my job. It was dry work that didn't make me consider pursuing a career in the language business. However, my experience in the Peace Corps was very different.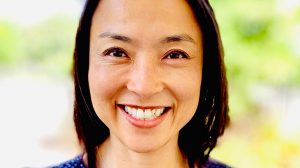 A few months after my volunteering in Cape Verde began, a few representatives from the World Bank and the International Monetary Fund came to visit a nearby village wanting to speak to the agriculture operators. I was posted at a municipality office and my boss there told me to go check out the meeting since I am an American. The World Bank and IMF representatives brought Portuguese/English interpreters with them and there, I experienced simultaneous interpretation for the first time. At the time, I was still learning Portuguese and Kriolu, the local dialect, and everyday was a blur. But thanks to those interpreters, I could understand what was going on. Even as a bilingual person I was rather impressed to experience simultaneous interpretation, showered the interpreters after the meeting with all kinds of questions, and decided that I wanted to become an interpreter. They pointed me to the website for the International Association of Conference Interpreters (AIIC) where I learned that the only place I could get an MA in conference interpreting was MIIS. I applied right away, and started my graduate study immediately after my 2 years of service in Cape Verde.
How did your career progress?
After graduating from MIIS, I went on a global voyage as a volunteer interpreter for the Peace Boat, a Japanese NGO, where we traveled to over 20 countries in 4 months. We interpreted the local tour guides in each port of call. There were also many guest speakers and artists who joined the cruise to hold speaking events while at sea and interpreters would help communicate at each of those numerous events onboard. That particular voyage had over 100 Hibakusha (atomic bomb survivors) passengers. I had the honor of accompanying a small group of Hibakusha to New York to speak at the General Assembly of the United Nations to appeal for a "World Free of Nuclear Weapons."
After the voyage I came back to California and started freelancing where I began interpreting for the U.S. State Department-sponsored professional exchanges. In each tour I would accompany a small group of Japanese visitors to 4 or 5 cities in the U.S. over three, jam-packed weeks of appointments and cultural events. The tours I interpreted for, covered various topics including: infectious diseases management, media, base realignment, space program, judiciary system and refugee resettlement. Being the driver and the guide as well as the interpreter, it was an intense training on many levels.
Over the years I have tried technical translation and teaching interpreting at MIIS, but I always return to my first love of freelance interpreting. I adore that every experience (even the painful financial translation at the bank) adds value to my interpreting. Since every assignment is different, every new encounter with clients and the opportunity to learn is stimulating. And it is rewarding to be appreciated for providing a good service.
Any notable work assignments?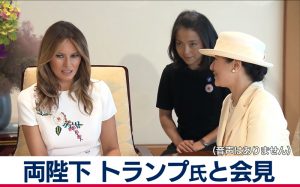 After several years of doing escort interpreting for the State Department I started doing conference level assignments for federal agencies. It could include international conferences, program reviews or negotiations, and the most memorable was when I had the honor of working for the White House. I was one of the interpreters on the team when Prime Minister Abe and his wife visited President Obama and later President Trump at the White House. And most recently, I interpreted for Mrs. Trump when she and her husband visited Tokyo to visit Mr. and Mrs. Abe as well as the Imperial Palace. These encounters take a great deal of coordination on both sides, and I felt fortunate for the opportunity to witness them up close.